Link Color N.A. Inc. supplies Powder Coating for over 25 years in the USA. The company operates from its office and warehouse facility of 10,000 Sq. Ft. in East Rutherford New Jersey, USA.
Our Line of products includes Architectural Polyester coating for outdoor applications along with Hybrids and Epoxies for interior use. We inventory a wide range of RAL colors and custom colors.
Our technical expertise, deep knowledge of our product combined with commitment to provide the highest quality service differentiate Link Color from others supplier.
THROUGH SERVICE WE GROW
Link Color N.A., Inc is a subsidiary of Univercol / Nirlat Group. Univercol is the largest manufacturer of powder coating in Israel and sells their products in the Middle East, USA, Europe, and Canada.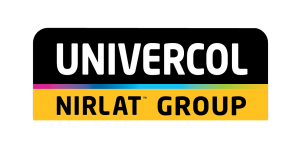 Univercol was founded in 1949. The company is Israel's leading Powder Coating manufacturer offering a large selection of colors in different glosses, smooth and texture finishes. Univercol holds the ISO 9001:2008 certification.
Univercol maintains a professional development team and state-of-the-art labs that continuously strive towards the development and improvement of its products.
Univercol is part of the Nirlat Group.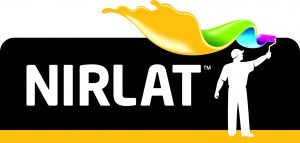 Nirlat is one of the largest and leading Israeli industrial companies in the field of paint and is the leader in innovation, quality and service of construction paint, powder coatings and other materials. Nirlat specializes in the development, manufacture and marketing of a wide variety of paints and coatings for exterior and interior use, for wood and metal, surface preparation compounds and sealants.
Nirlat works with a broad target group, providing advanced quality solutions for all of its customers in the private, professional, institutional and industrial markets.